Staff Spotlight: Long-Serving Bethany Aged Care Centre Employee Julie Farrawell on What She Loves About Her Job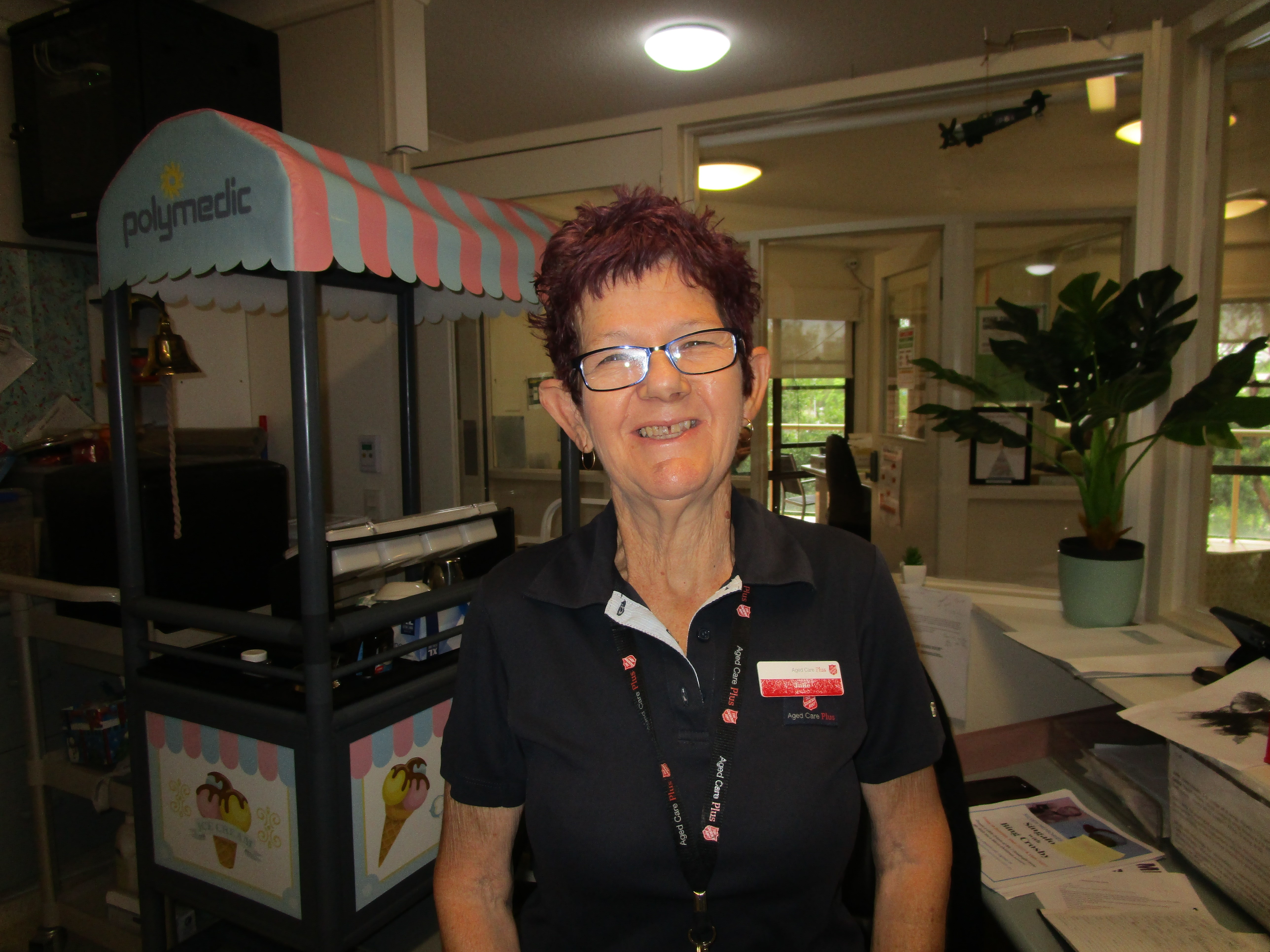 Bethany Aged Care Centre ("Bethany") first opened in 1984 in Port Macquarie, New South Wales – an era of big hair, fluorescent clothes and new inventions in technology. Whilst many things have changed since the '80s, it seems the level of care and commitment to each resident at the Residential Aged Care Centre has remained unwavering.
Today, Bethany is a 66-bed facility* and is a place of community and fellowship, where each resident is known individually. In light of Bethany's most recent anniversary, The Salvation Army spoke to long-serving employee, Julie Farrawell, who has been at the Centre since 2009. Julie is the Lifestyle Coordinator at Bethany and brings countless hours of activities, fun, laughter (and often a much-loved ice-cream trolley!) to its residents.
Julie first started at Bethany as a volunteer and was soon quickly offered a full time role not long after. Despite having no prior training in Aged Care, Julie was thankful for the opportunity to work at the Centre and has since completed a 'Cert. IV' in Ageing Support at TAFE, which was generously supported by The Salvation Army. Julie claimed this was a "milestone moment" in her career and was delighted to be awarded TAFE's star pupil, especially seeing as she was always seen as the "naughty kid" at school, she notes jokingly.
Reflecting on the last 38 years within the Centre, Julie says the most significant, but perhaps also some of the most interesting changes have occurred as a result of the COVID-19 pandemic. The residents new favourite activities include the video calls. "[The video calls have] probably been one of the biggest changes and we didn't know how they'd [the residents] cope with that… [but] they did, they took that change really well."
Whilst working in Aged Care was a new space for Julie when she first commenced her time at Bethany, she says she felt a profound calling to Bethany and how the Centre aligns with her own faith as a Christian. Julie feels privileged to live out her calling each day as she "make[s] a difference in somebody's life and [can] reach out to the ones that don't come to activities" that she organises. She especially seeks to connect with those "who mightn't have anyone in their lives."
Julie is proud of the work the Centre does to support its residents "I still have families that come up and thank me. I could be out walking the [Port Macquarie Town Beach] Breakwall and they'll still talk to me and call me by my name and their parents could have been here 10 years ago!"