Margaret Fidow - International Year of Health and Care Workers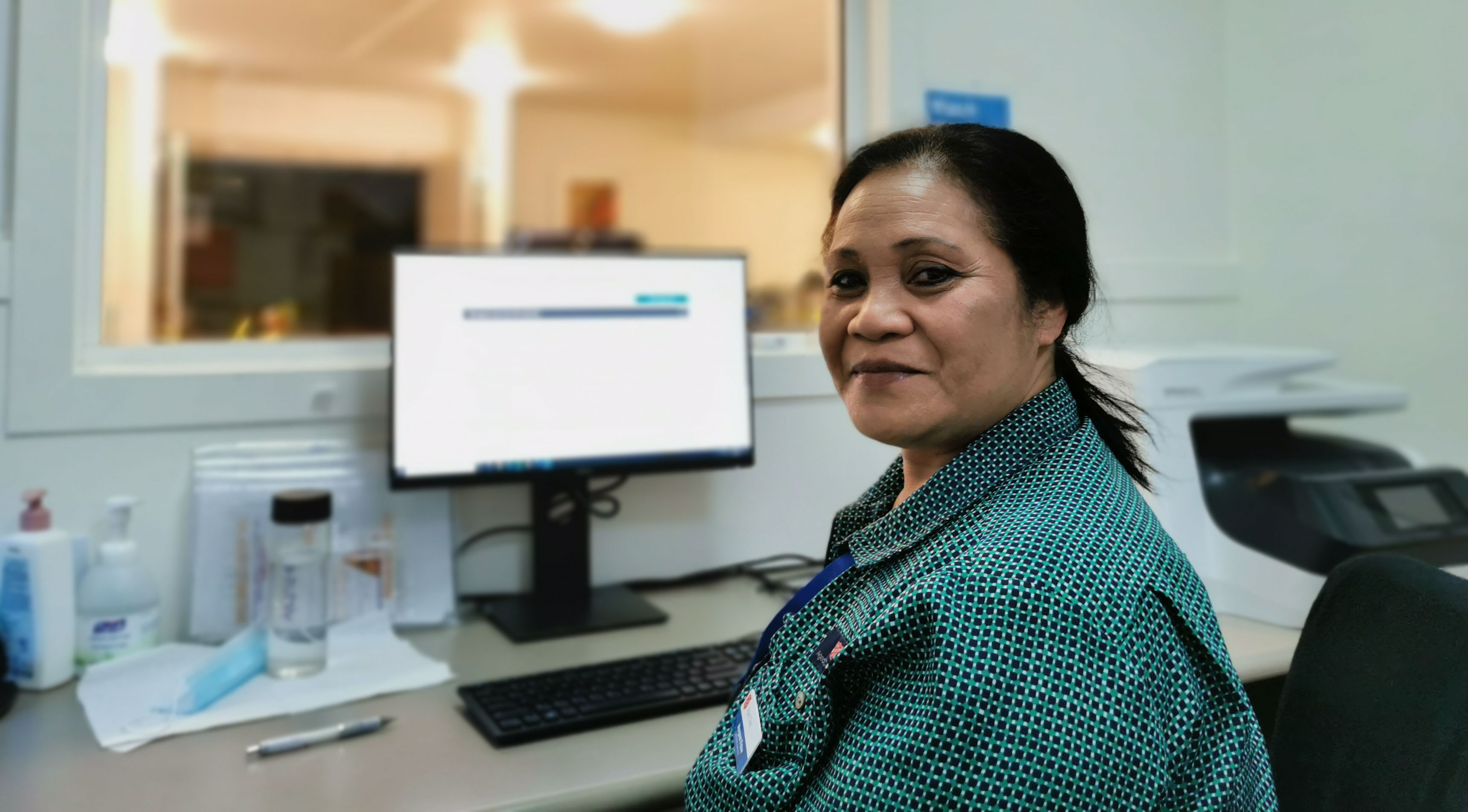 Margaret migrated from Samoa to New Zealand, and then to Australia, and this year she celebrated twenty years of work with Macquarie Lodge Aged Care Centre. Prior to commencing her role at The Salvation Army Aged Care's residential aged care centre in Arncliffe, New South Wales, Margaret worked as an Assistant in Nursing at other facilities.
"I enjoy working as a carer at all different levels including high and low care and palliative care, but especially with people experiencing Dementia," she says. "Although this is challenging, I enjoy caring for these residents."  
The most rewarding part of Margaret's job is all the experience she has achieved in these different areas of aged care. "It has given me opportunities to do training internally and externally to improve my level of work," she explains.
Margaret has four children and six grandchildren, and she enjoys spending time with her family, "including my six beautiful grandkids," when she's not at work. In terms of her advice to other employees of The Salvation Army Aged Care working in similar roles, Margaret says:
Work as a team and support each other as a team;

Follow all policies;

Treat aged care residents as your own parents and family members; 

Abide and treat others according to The Salvation Army's values of integrity, compassion, respect, diversity, and collaboration. 
In late 2020, the World Health Organisation ("WHO") designated 2021 as the International Year of Health and Care Worker in order to recognise, "the dedication and sacrifice of the millions of health and care workers at the forefront of the COVID-19 pandemic."
The WHO is also calling on, "support and action to ensure that the health and care workforces are supported, protected, motivated and equipped to deliver safe health care at all times, not only during COVID-19."
The Salvation Army Aged Care is pleased to recognise Margaret for both her long service this year and also for all that she does for our residents at Macquarie Lodge Aged Care Centre in conjunction with the International Year of Health and Care Worker.