Heartwarming Stories of Unexpected Friendship From Bethany Aged Care Centre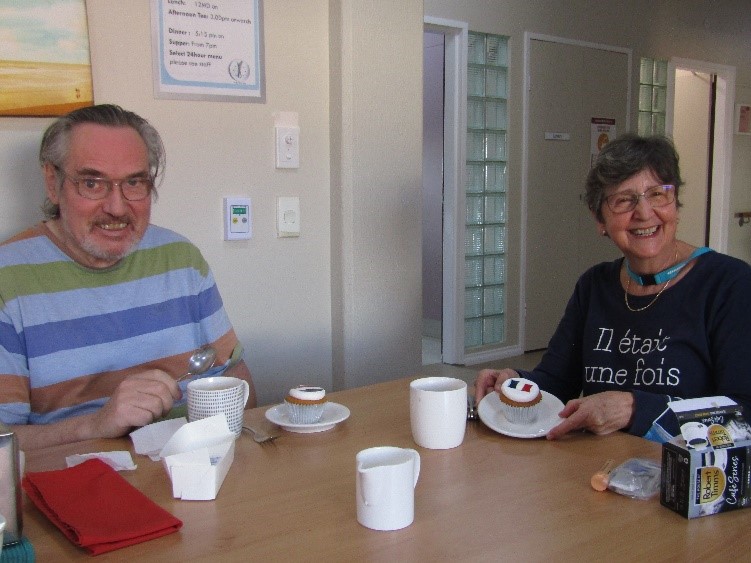 As we get older, we realise there are few things sweeter in life than that of a true and loyal friend. With International Friendship Day on 30 July, we thought we would shine a spotlight on some of the most heartwarming friendships from inside Bethany Aged Care Centre ("Bethany"), in Port Macquarie, New South Wales.
Kevan and Joyce – 76 years of Friendship and Love!
What started out as a schoolyard friendship has since turned into one of the most enduring love stories at Bethany. Even though husband and wife Kevan and Joyce no longer live in the same house, it seems being apart has only strengthened their love for each other. Whilst Joyce lives at Bethany full-time, her husband Kevan of 71 years, visits her at the Centre every day!
The pair's friendship first began in high school and soon following their graduation, the pair courted for five years, whilst Kevan completed his Building Apprenticeship in Kempsey. Shortly after their courting period, the couple was married on the 21st of April 1951, at the Church of England Church in Kempsey and have been married for 71 years to date. Kevan however, always reminds people, that whilst it has been 71 years of marriage, it has in fact been 76 years of love!
Fast forward to 2022 and Kevan lives in their home but still drives to Bethany every day to see his beloved Joyce (not to mention the ice-cream trolley). Kevan has told Bethany staff he thinks everyone at the Centre is "wonderful," but his feedback would be for the ice-cream trolley to come more than twice a week as he would rather it came daily!
This sentiment is shared by staff at Bethany, who always enjoy his warm presence and cheeky sense of humour!  We love this touching friendship-to-love story and think it truly sums up a testament to true, enduring friendship and love over the years.
'Amitie inattendue' – Also Known as Unexpected Friendship in French!
A more unexpected story of friendship from Bethany is that of resident, Jean Paul and the volunteer, Pam. Jean Paul has been a resident of Bethany for the last five years and notes he loves "the friendly staff" and the fact that he can be "left alone to do his writing." Whilst Jean Paul is a quiet man, a chance meeting with Pam at the Centre's ice-cream trolley sparked a sweet, unexpected friendship between the duo.
Jean Paul originates from Normandy in France, making him an excellent teacher. Pam, a volunteer at the Centre, was teaching herself French via an app from the iPad, when she met Jean Paul. She has since started learning French from him and upgraded her skills with his help and expertise – arguably Jean Paul is a much more engaging teacher than that of an app! Jean Paul notes, he has even taught Pam "how to pronounce the very difficult 'R' sound!"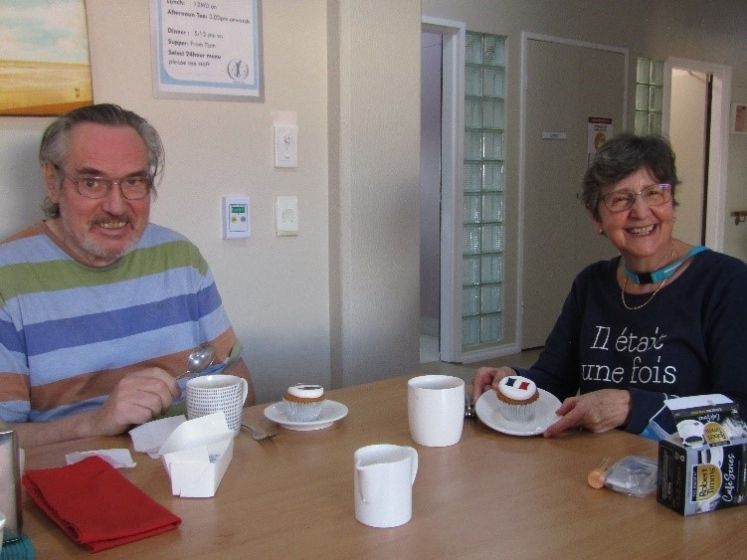 Jean Paul notes that one of the greatest joys from his unexpected friendship has been Pam's enthusiasm to learn the language. It is abundantly apparent that both Jean Paul and Pam have experienced great joy from their friendship and the pair has learnt a lot from each other.
When we asked Jean Paul what friendship means to him, he said it "means being friendly with everyone" and that he thinks "the key to a great friendship is the desire to spend time together."