Staff Spotlight: Chef Jason on Managing Meals in Residential Aged Care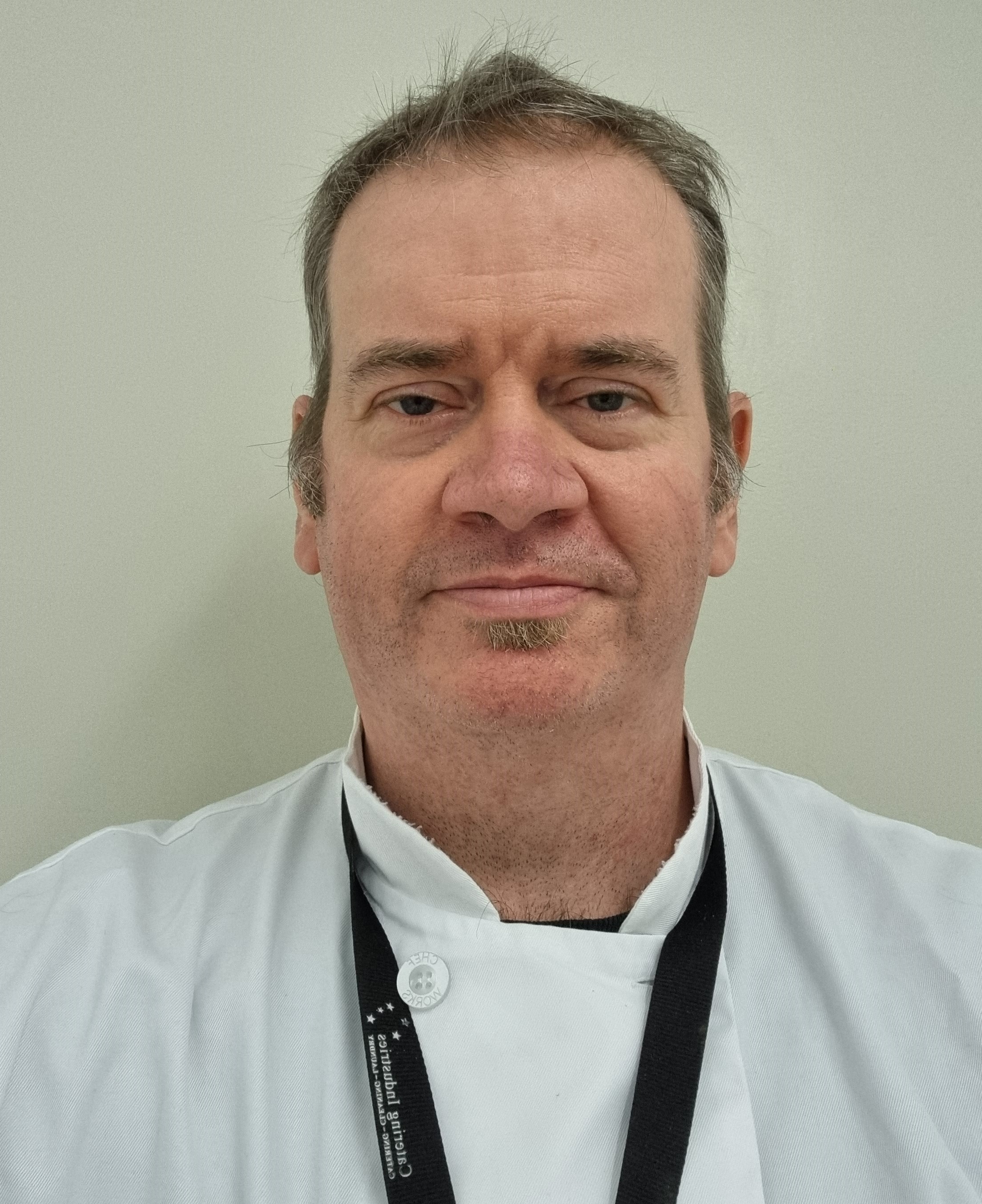 One of the best aspects of Chef Jason's work is the positive feedback he receives about his food. "Walking through the Centre, some residents will say, 'loved the lunch' or 'loved the dinner,'" he explains. "It's always a very good thing to hear that the food that you're making is being enjoyed. Getting the positive feedback can then spur you on to perfecting your craft." 
Chef Jason's role as Chef Manager at The Salvation Army Aged Care's Collaroy Campus includes managing food provision for two residential aged care centres, Elizabeth Jenkins Place and Pacific Lodge, as well as Warringah Place Retirement Village. "The campus is the largest catering facility amongst all of our Aged Care Centres and Services and it's a really tough gig," Lainie Lynch, The Salvation Army Aged Care's Catering and Hospitality Manager, says.  
An average day for Chef Jason includes not only ordering food and other incidentals such as plates and crockery, administrative work, making sure that rosters are met to ensure the service runs smoothly and liaising with clinical nurses and other staff members for any other resident-related requirements that may come up. Chef Jason also cooks the food four days a week.  
"Before each meal service, I run through what the meals are, because I write down what some of the special requirements are for each house, and basically describe how to present them on the plate," he explains. "This is to show that some effort and thought has gone into making sure that not only is the food cooked and tastes good, but hopefully is a positive experience for the residents when they have their meals." 
Chef Jason began his career in 1997 at a restaurant in Cremorne, a suburb of Sydney in New South Wales, before working overseas at hotels in Scotland. He decided to return to Australia and embarked on a job with The Salvation Army Aged Care after working in cafes and also the Navy canteens on the base in Sydney's Potts Point.  
"Jason has a passion for getting the food right for our residents," says Lainie. "He's gone over and above to also be very proactive in reaching out and making sure that residents are actually being prescribed the right food before he even gets to cook it." 
At the Centres, there is a five-weekly menu. "Lunch is the main meal of the day," Jason explains. "So, we've got two choices for lunch, with either hot meals, a vegetarian choice, or salads and sandwiches, and at dinner there is a single choice. There are also residents with special dietary requirements."  
Additionally, The Salvation Army Aged Care offers texture modified choices, or minced or smooth pureed food, should a resident not be able to swallow. "We've done a lot of training on texture modified meals," Lainie states. "We've put out the self-directed learning packages, which our Chef Managers, and Jason as well, were really involved in rolling out to all of our staff." 
Chef Jason says there's not enough time in the day usually. "It can be pretty flat out most of the time." Lainie agrees: "It's really fast paced in the kitchen and if one thing goes wrong in the kitchen, it can throw the whole day out." That might mean the difference between Jason getting to the floor and talking to the residents around mealtimes, for example, and having to prepare for a service.  
Growing up in South Australia, Chef Jason was inspired to work as a chef through his Mum's cooking. He also admires the work of Chef Keith Floyd. "I think his attitude, his humour, and his passion for it steered me to the hospitality industry." Jason says passion is integral to working as a chef. "You've got to have a feel for what you're making that comes across in the final product and how it tastes."